Robo Interview with Stash CEO Brandon Krieg
Posted on June 9, 2021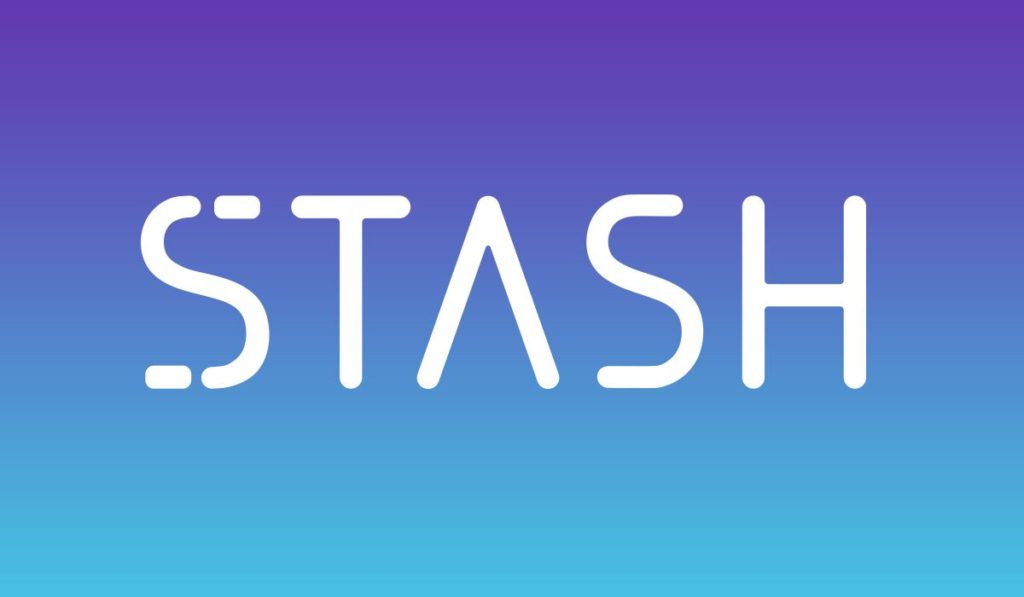 For this edition of the Robo Report, we had an interview with Stash CEO Brandon Krieg
Counting its users at over 5 million, the Stash platform is resonating with investors.
Since Stash just released a robo advisor – Smart Portfolios
Can you share with us the current number of users and current assets on the platform?
Over 5 million customers and over $2.6 billion in AUM.
Is there a particular aspect of your brand or platform that has led to this growth?
Stash's mission to help millions of Americans invest in themselves and build long-term wealth is rooted in three key factors: accessibility, affordability, and simplicity. This focus has guided every decision over the last 5+ years—from our launch as a fractional investing app to the holistic financial platform we are today. Now, for a flat, monthly subscription—starting at $1/month—customers have access to investing and retirement accounts, a banking account with our Stock-Back Card, budgeting and diversification tools, round-the-clock educational content, and more.
Regardless of your background or financial experience, anyone can come to Stash and expect to be met with simple, easy-to-understand personalized guidance and tools—something that's long been missing for the vast majority of Americans when it comes to managing their money and long-term goals.
How has Stash tackled customer acquisition?
The Stash platform helps to solve a very real problem for many Americans who have been on the sidelines or excluded from traditional financial services. Because of this market, we've been able to find success in most digital channels you would expect to find millennials, along with many traditional channels like TV and OOH.
One of the interesting elements of Stash is how customers can "browse" investments. What have you learned from offering a place for investors to "shop" for investments?
Making the stocks and funds offered by Stash easier to browse has helped to provide an entrance point for many everyday Americans who are interested in learning more about investing. Without the ability to discover and learn, many of these folks would have to rely on personal knowledge or historical experience—something that's, understandably, not a given for many first-time or beginner investors.
Of course, we've seen increased "browsing" when specific companies or industries are in the news during a given moment in time—and breaking down key information about given investments can be helpful for people looking to know more. But, since 2020, our fifth most viewed investment on our website has been our "Match the Market" ETF, which we can credit back to our long-term investment philosophy.
Which dashboard features, or app features generally, stand out as particularly compelling for users on the app?
Our Stock-Back Card is a key differentiator for us. Historically, many reward-driven cards have been designed to make customers spend more. Or, the rewards expire before being put to use. Stash's Stock-Back Card helps customers invest in themselves as they spend on life's necessities or at their favorite brands—plus, unlike points, the pieces of stock can grow with a customer over time.
When a customer makes a qualifying purchase with the Stock-Back Card, they earn stock that matches where they shopped. Swipe at McDonald's, earn $MCD, Spotify, earn $SPOT, Etsy, earn $ETSY. If you go to your local bookstore or grocery, customers also earn pieces of stock in their choice of more than a dozen qualifying stocks and ETFs. We've also seen that Stock-Back can be a great discovery tool for customers, helping them learn about new industries and companies, and even prompting them to make follow-up investments in the stocks and funds they receive Stock-Back in.
How does the Stash platform stand out from other micro-investing apps like Acorns and robo-advice platforms?
It's twofold. For one, Stash has never wavered in its mission to help make long-term, diversified investing as easy and affordable as possible. This tried and true approach to investing is core to our unique "Stash Way" philosophy, and continues to guide every decision we make.
What's more, the Stash platform aims to support people in all phases of their financial lives—from folks who are thinking about their financial futures for the very first time, to more experienced savers or goal-setters. For example, those looking for a bit more help may choose to kick off their investing journey with Stash's Smart Portfolios—long-term, diversified portfolios that are fully managed by the Stash Investing Team. On the other hand, someone might choose to take a more "DIY" approach, investing in the specific stocks and funds they believe in, with the added guidance of our Diversification Analysis tool through their Personal Portfolio.
Regardless, all customers have access to Stash's Stock-Back Card, a debit card that rewards them with pieces of stock when they go about their daily spend. Plus, robust educational content and personalized advice. Again, it's Stash's unwavering dedication to accessibility, affordability, and simplicity that truly sets the brand apart.
What type of clients have you had the most success in attracting onto the platform?
A majority of Stash customers are around 30-years-old and first-time investors. This might mean they're coming to Stash to start thinking about their unique financial goals for the first time, as well as how to build wealth for the long term.
Because of this, education is embedded into every corner of the Stash experience, helping to ensure that customers feel supported and informed as they navigate each part of their financial journey, from daily spend to goal-setting to retirement.
Has the launch and reception of the Smart Portfolios met expectations?
It's been exciting to see the response to Smart Portfolios. Roughly one month post-launch, there are now more than 100K Stash customers using Smart Portfolios to invest in their futures. The new offering helps solidify—and deepen—Stash's mission to make long-term, diversified investing easier and more aordable for everyday Americans, particularly beginners who may not know where to start on their investment journeys. Unlike other institutions, Stash does not charge fees based on portfolio size—instead, Smart Portfolios are available to customers as part of Stash's Growth and Plus subscription plans, starting at $3/mo.
What have you learned about how individuals interact with their investments that you did not expect?
I think it's clear that people are interested in ways to simplify their nancial lives. Our popular tools like Auto-Stash and Smart Portfolios help to cement this—both of which oer ways for customers to practice a more "set it and forget it" mentality by letting them automate their investment approach. It's a simple way for people to live out our "Stash Way" investment philosophy—regular, diversified, long-term investing.
What is the long-term effect investing fintechs will have on the investment and advice industry?
Access is key. We've already seen how ntechs can help to make it easier for more and more Americans to have a stake in the game, and to start building wealth for the long term. Fintechs also have a key role to play in helping to provide financial education and, ultimately, increase widespread financial literacy—something a vast majority of Americans weren't taught in school or even at home.
Taking a more macro lens, the hope is that fintechs can help to make the financial services industry—and access to wealth-building tools—as simple, affordable, and equitable as possible.
Who is the typical Stash client?
The average Stash customer is around 30-years-old, with about $50K in household income. Many of them are first-time investors, or new to their financial journey. In terms of gender, we were excited to see that nearly half of new customers coming to the platform in 2020 were women.
What other characteristics do you see in the Stash clientele?
Amid the market volatility that came to define the last year or so, we saw roughly 50% in the number of customers automating their investments to help them ride out the varying market highs and lows—a testament to the strength of Stash's long-term investment philosophy.
What do Stash clients care about the most?
Perhaps not what customers care about "most," but something we've certainly seen an increased interest in of late, are goal-setting tools. In 2020, for example, Stash launched Goals—a cash management tool that allows customers to create unique categories within their Stash banking account, helping them better prepare for expenses and more easily allocate money towards their financial goals.
The genesis of Goals was direct customer feedback. A 2019 Stash study found that, each week, at least 35% of study participants faced an unplanned expense, and 44% reported turning to credit cards in those instances. Recognizing customers' need for a better way to partition their money—without the fear of taking on debt—Goals was born.
Do you see Stash expanding past investments and banking? Are there any specific areas that Stash is considering like insurance or payments?
While Stash does not sell insurance, we already partner with several trusted platforms to offer our customers simple, affordable insurance options as a way to help complete their financial picture—from life and auto to homeowners and renters insurance.
What is out there that is on the cutting edge of innovation?
While we're always talking to customers, ideating, and testing new features for the Stash platform, the year ahead will be rooted in focus. With over 5M customers and a holistic financial offering, 2021 will be about making the Stash experience as simple and delightful as possible.
What do you see as the largest challenge presented to Stash to continue its growth?
There are still hundreds of millions of Americans who need better access to affordable financial products. This is the challenge Stash has been working to solve since day one, and what continues to drive the team day in and day out.
News
Tagged
Stash