Robo Advisor Industry Trends Fall 2020
Posted on November 17, 2020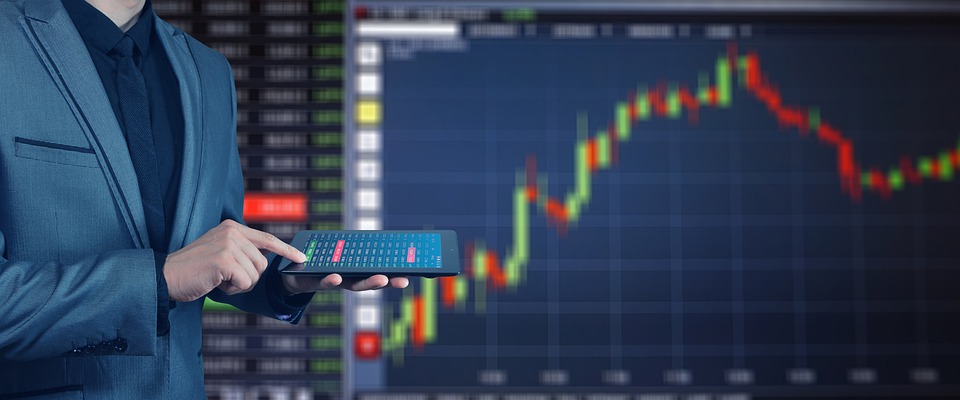 Robos have 8% adoption across the US, according to Hearts and Wallets
Millennials show higher adoption rates of robos, especially those with more to invest
Fidelity, Bank of America, and Schwab launch new, free financial planning tools that are natural funnels to investment management
Wealthsimple and M1 raise large sums of new funding despite recent industry closures
Robo Adoption
In September, Hearts and Wallets released a research report that detailed the adoption of digital advisors across the United States. The report stated that roughly 8% of U.S. households have money invested with a robo advisor, according to a survey of over 5,000 participants.
When looking at incumbent firms, Schwab reported that 13% of its clients had money invested in a digital platform, while 10% of Vanguard and Fidelity clients reported the same.
According to the survey, budgeting app Mint.com and micro-investing platform Acorns each had roughly 30% brand awareness, making them the most popular nationwide. Although this level of adoption and awareness is significant, there is still substantial room for growth. This underscores a theme that, instead of focusing on winning against the competition, incumbent firms can continue to cross-sell across their existing clientele while independents can broaden their brand awareness to achieve growth.
Beyond First-Time Investors
There has been a perception that digital advice is mostly for clients who are new to investing or have a low amount of investable assets. Robo advice is proving to resonate the most with younger and wealthier clients. According to the survey, nearly half of millennials with more than $500,000 to invest are using a robo advisor. While wealthy millennials are using robo advice en masse, other wealth brackets and age groups much less so.
For example, when looking at the mass affluent households with investable assets between $50,000 and $500,000, over 20% of the millennial generation said they use a robo advisor, Generation X close to 15%, and baby boomers close to 5%. Although robos have not taken significant market share from traditional advice today, the battleground for clients is shifting to much younger clients at early stages of wealth accumulation. As the millennial generation matures, traditional advisors may increasingly find that prospective clients have settled already into a financial advice relationship.
A New Wave of Digital Apps
During the last quarter, we saw a wave of new applications and features released by incumbent institutions: Fidelity released Spire, Schwab released Schwab Plan, and Bank of America released Life Plan. All of which are free, have an easy-to-use interface, and provide tools for better financial planning. By increasing access to goal planning, these companies are creating a natural funnel from a free service to their trading or managed account platforms.
The introduction of these new tools underscores the trend of linking financial planning with checking and savings accounts. Life Plan and Spire allow the user to choose goals that may be achieved with either a banking product or investment product based on the time-horizon of the goal. Life Plan is accessible to close to three million Bank of America banking clients, giving them a path to Merrill Edge investment services. We see this relationship as a win-win as clients gain financial planning tools and Merrill Edge gains a pipeline of potential investors. We expect this trend of banking services sitting alongside investment services to continue across incumbents and independents alike.
Autopilot by Wealthfront
Bringing automation and goal planning down to the checking and savings account level is on full display at Wealthfront. As part of Wealthfront's
new Self-Driving Money rollout, it announced a new feature called Autopilot in September. Autopilot monitors the customers' account daily to ensure they keep only the amount of cash needed, not more. When the balance is above the prescribed amount, a customer then chooses which investment account to deposit cash, with the goal of maximizing the efficiency of each dollar. According to Wealthfront, the beta test users report that Autopilot removes the stressful decision of whether or not one should invest their cash. This innovation may do a lot of good in terms of automating the investment process and we look forward to seeing what Wealthfront comes out with next.
Yodlee and Open Banking
In September, Wells Fargo announced it entered into a data agreement with Yodlee. JP Morgan Chase and Schwab already signed such agreements in 2019 and earlier in 2020, respectively. Yodlee is one of the main technology companies that handles connecting third-party apps with a financial institution when individuals want to grant an app permission to access their financial data. Consumers have an increasing number of technologies available that will help them analyze their financial data, like Mint.com, which helps users track spending and budgeting. Many firms are taking steps to have better control over how companies like Yodlee access consumer's financial data at the firm. Data agreements like these formalize how data can be accessed and can increase the security and accuracy of the data. The formalization of secure ways for consumers to grant access to their financial data is a positive step towards "open banking." A user's financial data belongs to the client and clients should be allowed to securely share their data with third-party apps.
JP Morgan Advisor Hiring Spree
JP Morgan announced they will be hiring hundreds of advisors across the country over the next few years to bolster its remote-advisor offering. These advisors would specifically be there to assist clients remotely, whether that be over a video call, phone call, and/or use of the digital platforms. Boaz Lahovitsky, who was head of all Flagship financial advisors for Vanguard's Personal Advisor Services, was hired as part of this effort. Hybrid advice offerings—those with access to live advisors—are proving to be winning models in digital advice. Many providers are discovering that a large number of investors are interested in low-cost digital advice but still want the ability to talk to a live advisor. It appears that JP Morgan is moving in the direction of allowing access to live advisors for their growing YouInvest platform.
Wealthsimple and M1 Continue to Raise Capital
Recently, Wealthsimple raised $114 million and M1 Finance raised $45 million, marking two of the largest investments in digital advice this year. This comes on the heels of a trend towards robo consolidation, which included the closure of Motif. Wealthsimple's CEO, Mike Katchen, reported that new sign-ups were just below that of TD Bank this year, and Wealthsimple now reports assets over $8.4 billion CAD. The combination of being early to the Canadian market along with offering multiple financial services (trading, investing, banking) propelled the success of this independent robo. Meanwhile, M1 continues to raise money as its assets under administration have grown rapidly this year. According to reports from TechCrunch, M1's AUA grew from $1 billion in February to over $2 billion this month. The company's CEO, Brian Barnes, said that M1 has tripled its user base since the start of this year. While the number of independent robo advisors has slimmed, Wealthsimple and M1's recent capital raise shows there is still appetite among investors for growing platforms.
Betterment expands SRI options
Coming on the heels of about 40% growth in U.S. SRI assets between 2016 and 2018, according to USSIF, Betterment announced a revamp and expansion to its SRI offerings. In October, it announced two new Socially Responsible Investment (SRI) options, including Social Impact and Climate Impact. The Climate Impact portfolio focuses on minimizing carbon footprint and fossil fuel reserves while gaining exposure to "green bonds" which fund environmentally friendly projects. The Social Impact portfolio focuses on companies that value gender and ethnicity diversity. The existing SRI portfolio, now called Broad Impact, has a more expansive ESG coverage. Together, these moves highlight Betterment's aggressive push towards capitalizing on a trend that is both important to them and to their customer.
News
Tagged
Fidelity Go
,
M1 Finance
,
Robo Advisor
,
Schwab Intelligent Portfolios
,
Wealthsimple