Fidelity Spire – App Review
Posted on September 9, 2020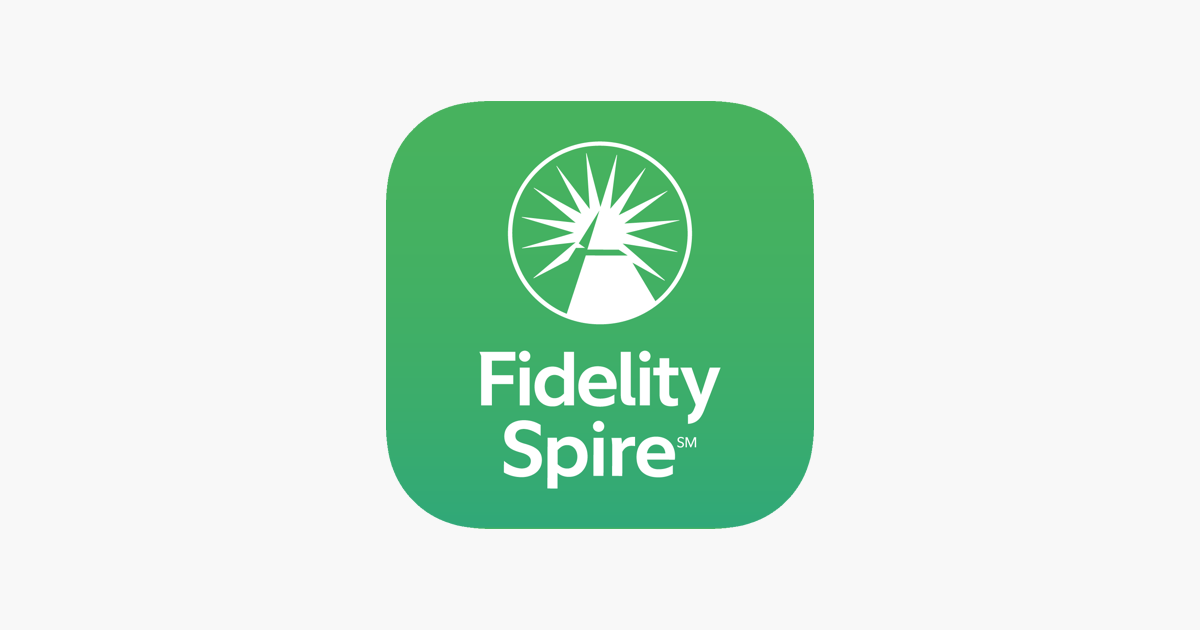 Fidelity Spire is a new, free cash management app that is designed to help younger investors plan, save, and invest for their financial goals
Spire connects to Fidelity Go for seamless integration between saving and investing
Users can create short-term and long-term goals, prioritize them, and allocate funds accordingly
Overview
Fidelity recently launched Spire, a cash management app that is free for anyone to download. It is designed to help younger users plan, save, and invest to reach goals while giving them a financial education in the process.
Set up
When setting up an account, users can pick goals they would like to track. There are goals that are shorter than three years away (short-term), and those that are longer than three years away (long-term). These goals include a wedding, a home, travel, and having a baby, amongst others. Spire does a nice job making the goals relatable and intuitive.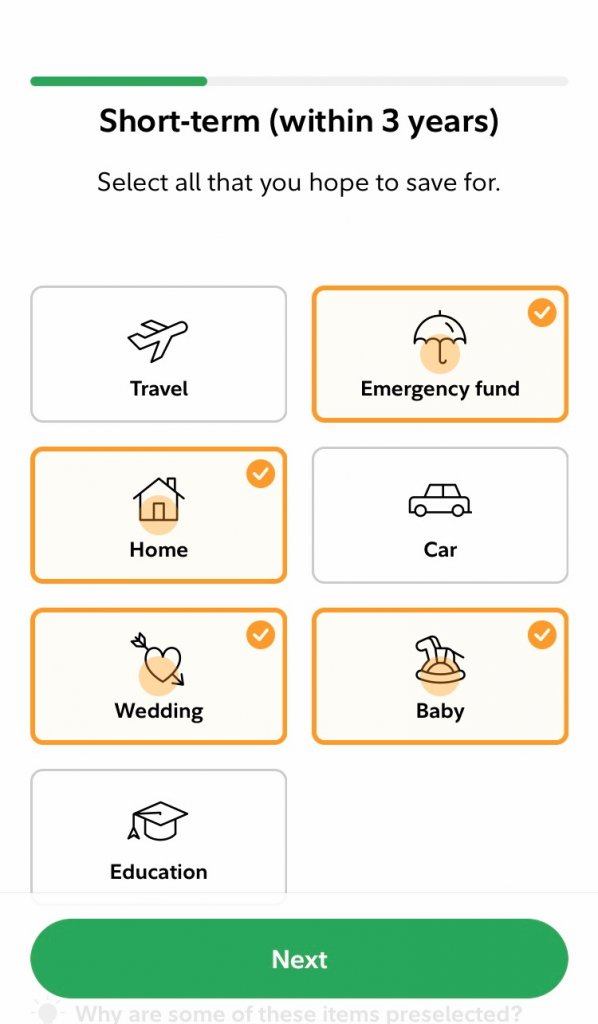 After that, the sign-on sequence takes into account any debt a user might have. Together, between goals and debt, Spire is creating the user's financial picture which will be used later to allocate funds in a smart way.
Inside the App
Within each goal, the app prompts the user to quantify the amount of money required and the timing for its completion. From there, the app breaks the goal down into a monthly savings target that the user can monitor.
On the bottom of the page, there are custom educational tips that correspond with the goal. These are quick and practical tips to keep the user on track.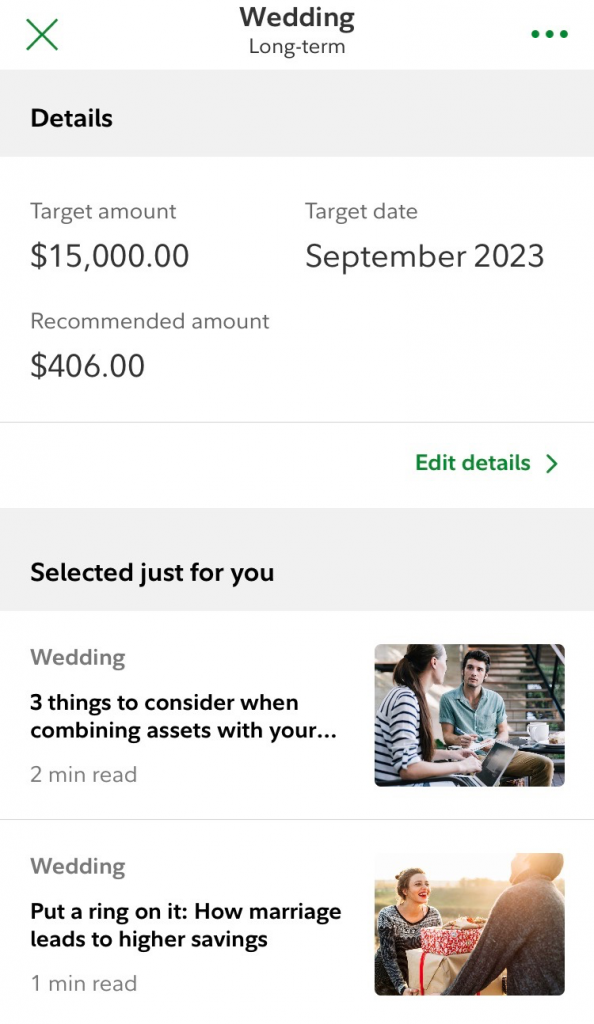 There is a prioritization tool that compares the trade-offs between allocating between one goal versus another and the implications for each. This tool and the user experience of the app point the user towards a goal-based view of financial management.
Lastly, on the main screen is a scrolling banner at the top which includes options to open an account, redeem the promotion, or view investment education articles.
Education
Throughout the app, there are tailored "just for you" financial education articles. Part of the main emphasis of Spire is to educate the user while they save, plan, and invest. This aspect shines throughout the app.
The tips are practical, actionable, and can accumulate into a working financial knowledge as the client uses the application. As opposed to getting too much information at once, the user can benefit from just the information that they need at that moment.
For example, when choosing the amount for a goal, there are helpful suggestions from relevant sources as to how to decide the target amount needed.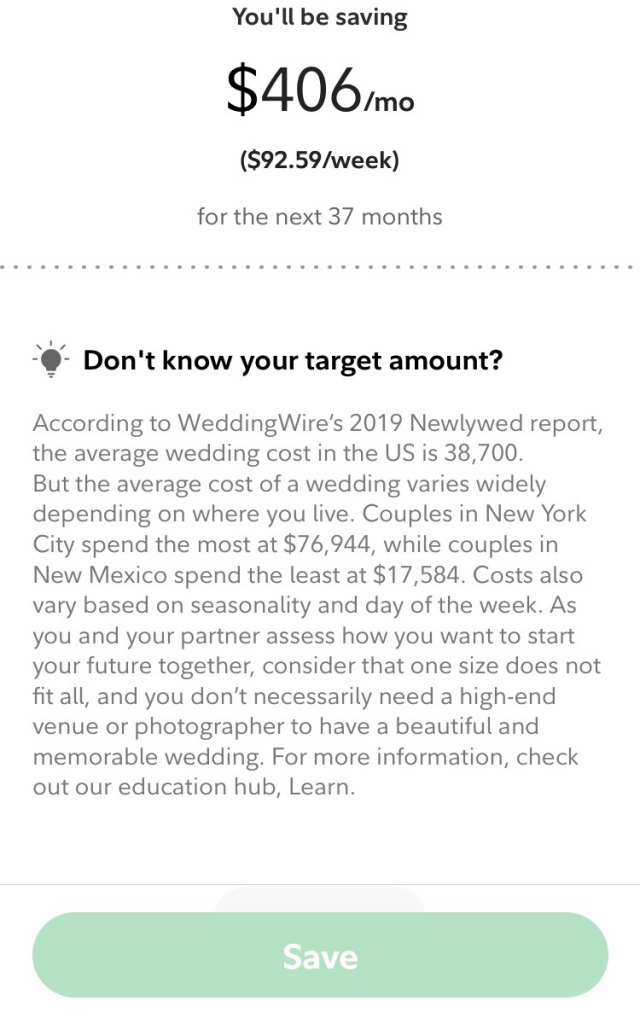 Investing with Fidelity Go
If a customer decides to use the full features of Spire, as well as access automated investing, Fidelity Go is their next step. Fidelity Go is a compelling robo advisor that placed in our Top Three for Best Overall Robo in our latest Robo Ranking. It bodes well for Fidelity Spire that its investment option continues to impress. Fidelity Go's full review can be found here.
Highlights from Fidelity Go:
No account minimum
Low total cost powered by Fidelity Flex funds
Strong track-record of performance
Robo Ranking: (Summer Robo Ranking 2020)

Final Thoughts
Fidelity Spire looks like a great option for those who are new to managing their finances and new to investing. The ability to input relatable goals, measure progress, and make educated decisions based on one's priorities is a powerful habit to start early in one's life. Goal-based investing has become a popular trend in the traditional wealth management space and Spire does a nice job bringing this intuitive process to young investors.
The user experience is simple, practical, and has a clear younger demographic in mind. The fact that Fidelity Spire offers tailored financial education articles makes sense for this demographic can benefit tremendously from practical insight. Finally, Fidelity Go continues to be a top all-around robo advisor. Therefore, as users invest they are in good hands.
We understand that this current version of Spire will not be the last and we look forward to seeing how Fidelity adds more features over time.
News
Tagged
Cash Management
,
Fidelity
,
Fidelity Go