Backend Benchmarking Company Update – July 2020
Posted on July 2, 2020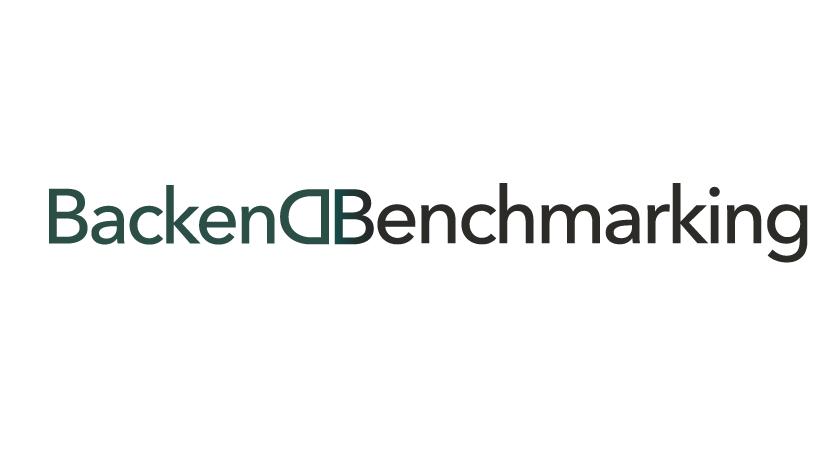 Welcome to the Backend Benchmarking company update. In this article, we share news of our cover story in the American Association of Individual Investors Journal, an update on the research team's preparations for the 2Q Robo Report and Robo Ranking, notes on the development team's work on custom benchmarking, and a link to our updated home page.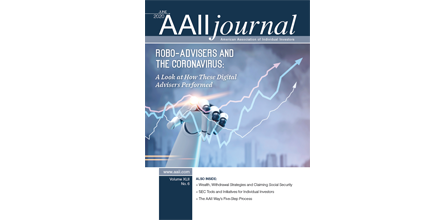 Backend Benchmarking Media Update
Backend Benchmarking's Robo Report continues to be featured in the media. We were featured in a cover story for the American Association of Individual Investors Journal. This comprehensive piece provided an overview of the industry's history, an analysis of robo advisors' performance during the COVID-19 pandemic, and our thoughts on the future of the industry. You can read the article here.
We were quoted or highlighted in 13 other media outlets during May and June. Here are a few of our favorites:
Robo-Advisors' Q1 Performance Shows Strength in SRI Investing (Financial Advisor IQ, May 6)
Why Some Robo-Advisors Outperformed in Q1: Report (ThinkAdvisor, May 8)
Are Robo-advisors with no hedging gear, suitable for the 21st century? (Daily Fintech, May 12)
In their first bear market, robo advisor SRI portfolios outperform (Financial Planning, May 26)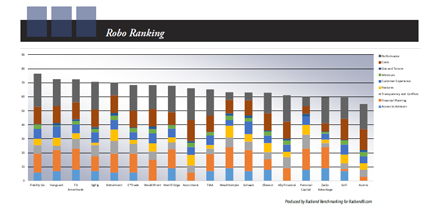 Backend Benchmarking Research Team Update
Our research team has been deeply involved in testing our application and is working closely with the development team to ensure we are producing the correct output. As we shared last time, we determined that the historical pricing data from our securities data vendor was unreliable. The research team surveyed the marketplace and vetted other data sources. We completed our vetting earlier this month and signed an agreement with the replacement vendor.
The research team is now getting started on the 2Q 2020 Robo Report and Robo Ranking. While the quarterly Robo Report focuses on performance, the semiannual Robo Ranking considers more qualitative metrics that require careful review of the offerings of every provider. We are in the middle of a 2 week process where we review each robo's services and complete a proprietary rubric to capture and score them. While this process is time-consuming, it is very important. With over 11,000 subscribers, we are committed to delivering a high-quality, accurate product.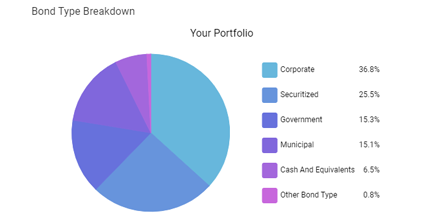 Backend Benchmarking Development Team Update
Our development team remains hard at work building our application. Over the last month, as the research team has been testing and documenting bugs, the development team has been fixing them. After we signed an agreement with our new data vendor, the development team has been revising our code to interface with them and the implementation is almost complete.
Development is currently building functionality that will create unique benchmarks customized to each user's portfolio based on that portfolio's specific asset allocation. Personalized benchmarks will make it easy to understand your portfolio's performance and to judge if you are earning a reasonable Return on Investment (ROI). Because the benchmarks are customized to each user, as your allocations change, your benchmark changes as well!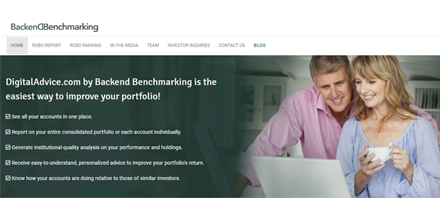 New Home Page
We previously announced that we were redesigning our home page. When we launched our website more than 3 years ago, we outlined the opportunity that we saw to provide investors with: (1) a single location to see all their accounts and generate accurate reports, (2) actionable advice on how to improve their portfolios, and (3) the ability to compare themselves to other similar investors.
I am pleased to announce that the new home page rolled out last month and it does a much better job of expressing the benefits of our application to potential users. It includes actual screenshots from our new site and allows individuals to sign up to receive an invitation for our service when it launches. Please check it out and sign up for a complimentary invite.
Thanks for reading our company update. We will keep you in the loop as we finish developing our application and look forward to rolling it out. Stay safe!
Best regards,
Ken Schapiro
Chief Executive Officer
Backend Benchmarking
BEB Updates
Tagged
Company Updates
,
The Robo Report