Backend Benchmarking Company Update – May 2020
Posted on May 18, 2020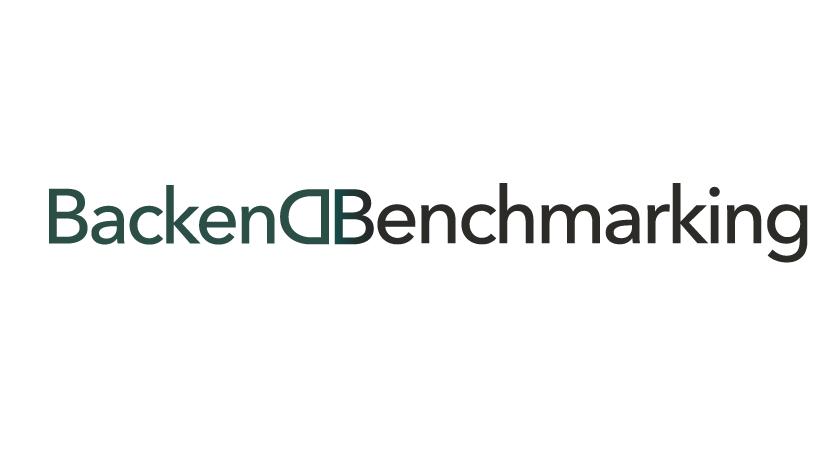 Welcome to the May 2020 Backend Benchmarking company update. In this post, we share news of our recent media coverage (Barron's, Forbes, and others), highlights from the Q1 2020 Robo Report that our research team just released, an update on our development team's progress, and the last opportunity to have your RIA compared to their peers in our next study.

Backend Benchmarking Media Update
We were featured in 15 media outlets since our last update, including three Barron's articles, one Forbes, Think Advisor, Citywire, Wealth Management, Financial Planning, and several others. Here are a few of the highlights:
Thematic Brokerage Platform Motif Calls It Quits (Barron's, Apr 21, 2020)
Wells Fargo Takes Ax To Robo-Advisor Fee (Barron's, Apr 13, 2020)
Robo-Advisors Kept Investors Calm During Tumult—With Help From Humans At Times (Barron's, Apr 19, 2020)
How AI Is Expanding The Applications Of Robo Advisory (Forbes, Apr 18, 2020)
See our In The Media page for details on all of Backend Benchmarking's media appearances.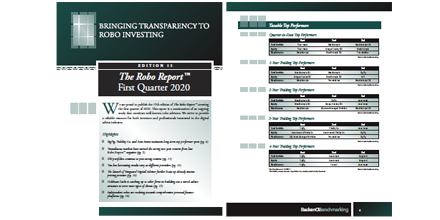 Backend Benchmarking Research Team Update
Our research team just published our 15th Robo Report, covering Q1 2020 and tracking 86 accounts from 41 different providers. During this quarter, the market experienced dramatic volatility, with the S&P 500 dropping almost 20% and the robos' two-year returns turning negative. SigFig, Fidelity Go, and Axos Invest remain long-term top performers.
Our SRI portfolios continued to perform well, without a significant gap between themselves and their standard counterparts. In fact, many of them outperformed their non-SRI equivalents in the first quarter. Our Wealthsimple SRI portfolio provided the best total portfolio performance in the one- and two-year trailing periods, and the best equity performance over the one-year period.
In addition to our performance analyses, we also included a forward-looking section with our views on the outlook for the digital advice landscape. To receive a free copy of The Robo Report, go to https://www.theroboreport.com/the-robo-report/ and click Subscribe Now.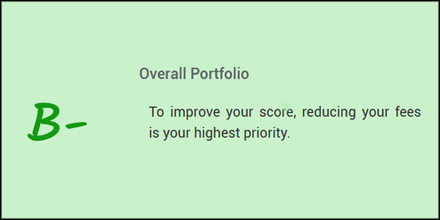 Backend Benchmarking Development Team Update
Our development team continues to make progress in building our application. They just finished a custom testing environment that will allow us to efficiently switch between sample portfolios and test our analyses and advice for all different types of investors. The team is working on certain elements of the performance, grading, and advice provisioning sections right now.
We recently determined that the data from our security pricing vendor has errors in it and their support team has been unable to resolve the issue in a timely fashion. We are currently vetting alternative vendors and anticipate a revised implementation shortly.
We previously built an integration with Plaid, our account aggregation partner, to access our users' investment transactions. We are now working with a data consultant to fully normalize this information and bring it into our portfolio management system. This is a crucial step whose completion will significantly advance us towards our goal.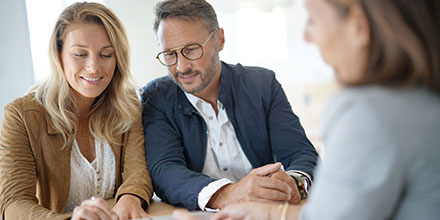 Last Call For Participants – How Does Your Investment Advisor Stack Up?
Backend Benchmarking's mission is to bring transparency to the investing industry. As we continue to report on digital advice providers through The Robo Report, we are launching a second study of large Registered Investment Advisors.
Would you like to know:
if your portfolio's returns would have been higher with a different advisor?
if your advisor is charging you too much in fees?
if your portfolio is properly allocated and optimized?
how your advisor stacks up against their competitors?
We anticipated closing registration already but have had a few requests to allow additional participants. Read more about the study and sign up for free at https://www.theroboreport.com/ria-study/. Remember, participating in the study is the only way to guarantee that your advisor is included.
Thank you for reading our company update. We look forward to sharing more exciting news as we get closer to our launch date!
Best regards,
Ken Schapiro
Chief Executive Officer
Backend Benchmarking
BEB Updates
Tagged
Backend Benchmarking
,
Company Updates
,
The Robo Report