Robo Interview: Interactive Advisors
Posted on February 20, 2020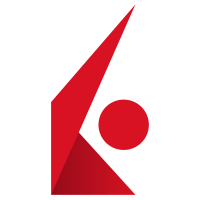 Interactive Advisors' unique approach gives clients more control and access to active strategies.
Fractional shares and low-cost trading pose a threat to the dominance of ETFs.
Industry-wide, digital planning tools need improvement before they can compete more fully with traditional advisors.
This quarter we spoke with Interactive Advisors' CIO, Sanjoy Ghosh, who provided insight into Interactive Advisors' unique approach to digital investing and where he predicts the industry is headed.
Interactive Advisors' Unique Approach
In 2015, Interactive Brokers acquired digital advice platform Covestor, which then became Interactive Advisors. Sanjoy started at Covestor in 2013 and has been with the product ever since. When asked about how Covestor has changed over the years, Sanjoy responded, "When Covestor started, it was a marketplace for portfolio managers where retail clients could access the marketplace and easily replicate trades that the portfolio managers were making." In this sense, it was different from other robos, who offered a select few portfolios they constructed based on an investor's risk tolerance. He continued, "In a sense it was a way to get exposure to portfolio manager portfolios that were not mutual funds or ETFs, but buy and sell them as easily as you would any structured product."

While Wealthfront and Betterment were also increasing access to professional management, the major players were only offering a single portfolio at this time. Covestor was appealing to investors who still wanted to have more direction on how their assets were managed and to gain access to third-party managers. A difficulty in any marketplace, though, is quality control. As Sanjoy describes, quality control was one of the initiatives put in place after the acquisition by Interactive Brokers: "When I joined, the marketplace had a very large number of portfolios, and I would say that one change at that point is it was more a quantity game, whereas now it has become a quality game… After Interactive Advisors took over Covestor, we changed the platform and started curating the marketplace of managers… We now have a more risk-controlled, higher quality product than we did at Covestor."
While the number of portfolios and the process of allowing third-party managers onto the platform has changed, Sanjoy shared with us that "the crux of the fintech company that we were, which was to allow investors to buy and sell portfolios in their SMA account as easily as they could buy and sell stocks, still remains."
Other leading advice providers, like Betterment and Wealthfront, have a much more limited set of portfolio options and do not give clients nearly as much control over strategies as Interactive Advisors currently does. Interactive Advisors both constructs and manages portfolios itself. It also has outside managers, like Wisdom Tree and State Street Global, construct portfolios that are available on the platform.

This model allows Interactive Advisors to provide both low-cost indexed portfolios and to give self-directed investors the ability to seek out active management. Investors who have an opinion on active strategies can seek out providers that specialize in certain market segments or practice specific portfolio construction strategies.
Fractional Shares and Free Trading: Consequences in Customization
When speaking about the future of the investing platform, Sanjoy highlighted that the expansion of fractional shares and no-commission trades will open the doors for customization. Fractional shares and no-commission trading lower the barriers to replicating an index or strategy by owning the underlying securities directly. Sanjoy said, "I would say that the ETFs will soon start losing their edge because you can effectively replicate an ETF with fractional, low-cost trading, and also apply customization." The example he gave of customization was a client who wants to own the S&P 500 but wants to screen out any companies that do animal testing. By replicating an index directly, instead of owning an S&P 500 ETF, it is possible to screen out individual companies or a set of companies based on specific criteria.
Interactive Advisors Response to the Growing ESG Investing Trend
This approach to environmental, social, governance (ESG) investing ties directly into another area Interactive Advisors has been developing. Socially responsible investing (SRI) and ESG investing has been a growing trend across the industry. While many digital advice providers now offer access to SRI- or ESG-themed portfolios, Interactive Advisors is expanding options for their clients. ESG investing is a broad umbrella of different causes and themes and Interactive Advisors is aiming to provide the ability for clients to either invest in broad ESG portfolios or to focus on specific areas within this broad umbrella.
Planning Tools and Personalized Advice: The Next Frontier
We also asked Sanjoy about whether or not digital advice platforms are providing significant competition with traditional advice. He thinks that the quality of the digital tools needs to improve before platforms could better replicate a live-advisor experience. Sanjoy said, "When you think of a financial advisor, he spends a lot of time talking to you, finding out about your needs, finding out how fungible your different goals are. I think the current framework of just asking some questions and giving you a risk score is not enough. I think you are going to see a lot of improvement in financial planning tools… coming up with a risk profile of the client which is more goals-based and then giving advice and holding their hand to make sure they get there." Citing examples of advising a client to push a goal or retirement age out further or to consider purchasing a less expensive house, Sanjoy said, "That kind of advice—where it starts talking to the client based on interactions of the client with the tool—I think is at its infancy stage right now."
While digital advice tools now operate mostly based on a simple risk tolerance questionnaire, both digital planning tools and the introduction of live advisors are making these platforms more capable of handling complex client interactions. This trend will continue as these platforms evolve.

News
Tagged
Interactive Advisors
,
Interactive Brokers
,
Interview
,
Robo Advice
,
Robo Advisor
,
Sanjoy Ghosh