Backend Benchmarking Company Update – February 2020
Posted on February 24, 2020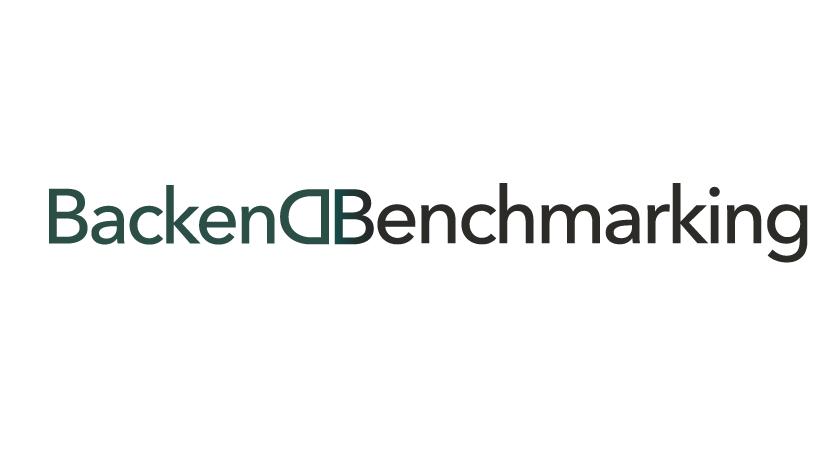 Welcome to the first Backend Benchmarking company update of 2020! We are excited to share that our latest Robo Report and Robo Ranking were recently released, an update on our development progress (we are getting there!), information on our most recent media appearances, and good news about our blog.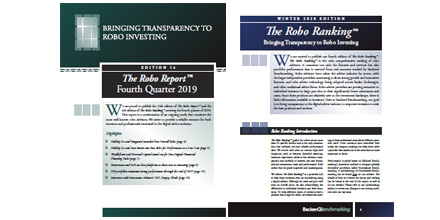 The 4Q 2019 Robo Report and Winter 2020 Robo Ranking Are Out!
We published the 4Q 2019 Robo Report and the Winter 2020 Robo Ranking at the end of January. This edition featured 84 robo accounts from 39 different providers. Fidelity Go took top honors as the Best Overall Robo Advisor, with Vanguard Personal Advisor Services and TD Ameritrade in second and third place, respectively. Fidelity Go and Axos Invest won first and second place in Best Robo for Performance at a Low Cost, and Betterment and SoFi placed in the top two positions for Best Robo for First-Time Investors.
Investors interested in financial planning services will note that Wealthfront and Personal Capital ranked first and second in Best Robo for Digital Financial Planning. Our Best Robo for Complex Financial Planning Needs category requires access to a human advisor; Vanguard Personal Advisor Services won first place with Personal Capital in second.
To receive a free copy of The Robo Report and The Robo Ranking, go to https://www.theroboreport.com/robo-ranking/ and click Subscribe Now.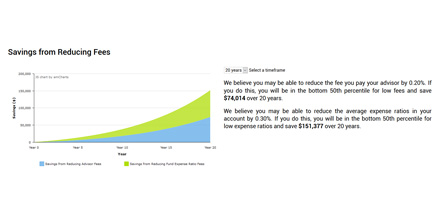 Backend Benchmarking Company Update
Our development team continues to move forward building our application. The first drafts of the Asset Allocation and Fees modules are almost complete, and our lead developer has turned his attention to the Performance section.
Performance will be a significant differentiator in our application. Other applications estimate your portfolio's performance by simply comparing starting and ending balances for a period. However, ignoring significant contributions and withdrawals made during the period leads to grossly inaccurate performance figures that cannot be relied upon. In contrast, we will load every transaction from your account into the portfolio management system at the core of our application and calculate your precise performance using a time-weighted rate of return calculation.
Additionally, other apps often ignore differences in users' asset allocations and benchmark everyone against the same generic index, greatly diminishing the value the user receives from the comparison. Rather than use the same benchmark for every single investor, we are building customized benchmarks for each user that are specific to their individual asset allocation. Access to this type of institutional-quality performance reporting and automated benchmark customization is virtually unheard of for self-directed investors and very rare even for those working with the largest investment advisors. We are extremely excited to bring it to market!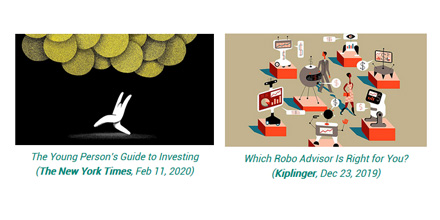 Backend Benchmarking Media Appearances
Backend Benchmarking has been featured in about a dozen articles since our last update near the end of December. Just before the new year, Kiplinger published Which Robo Adviser Is Right for You? Earlier this month, The New York Times ran a story entitled The Young Person's Guide to Investing. The article leveraged our data and quoted me on Betterment, which we just ranked best for first-time investors. CNBC published This is the best robo-advisor for new investors, which also picked up on our analysis of Betterment. Our In the Media page lists all the articles featuring our data or quoting our staff, including recent articles in Yahoo Finance, ThinkAdvisor, Financial Planning, Investment News, Wealth Management, Citywire, and more.
---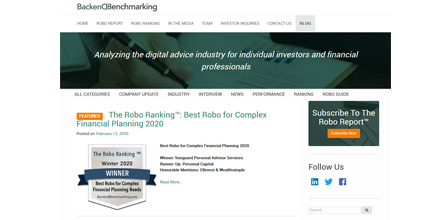 Our Blog Traffic Is Growing
The Backend Benchmarking blog was launched almost 6 months ago, in September 2019. Since then, we have published over 50 articles, including top performers in The Robo Report and Robo Ranking, in-depth analyses of specific robo advisors, industry news and commentary, and company updates. By publishing high-quality content for investors and working with the media to increase its visibility and distribution, we are increasing the exposure of our blog. As a result, we are beginning to see our rankings rise in Google's search engine results pages for relevant keywords, which will lead to more traffic. We will leverage our increased traffic to (1) increase subscriptions to the Robo Report and (2) solicit potential users for the new platform at a very low cost per customer acquisition.
Thank you for your continued support. 2020 will be a big year for Backend Benchmarking, and we are excited you have decided to share this journey with us.
Best regards,
Ken Schapiro
Chief Executive Officer
Backend Benchmarking
BEB Updates
Tagged
Best Robo
,
Company Updates
,
Performance
,
Robo Ranking
,
The Robo Report