Socially Responsible Investment (SRI) Portfolios Perform Well
Posted on November 8, 2019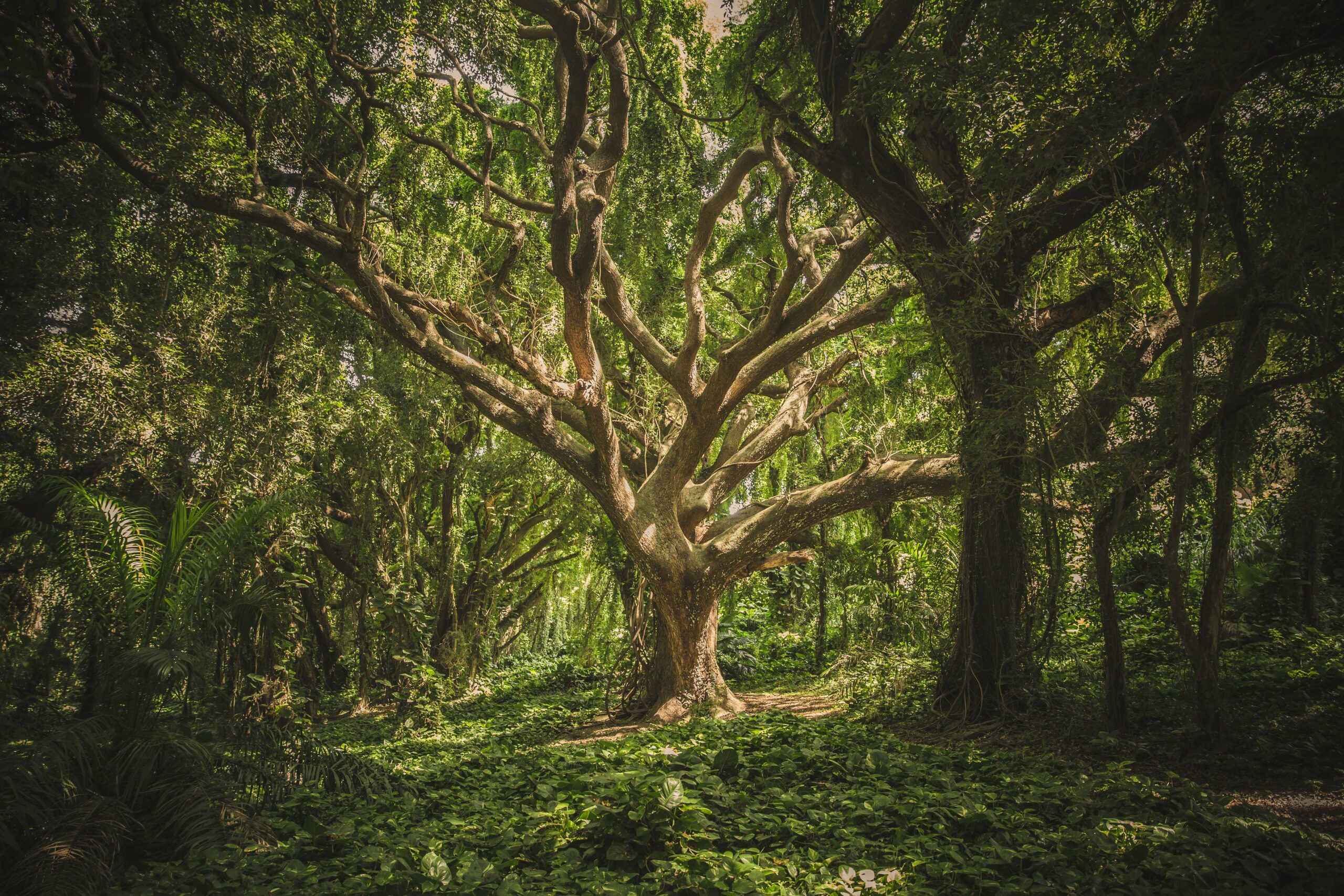 Consumer demand has prompted digital advisors to offer socially responsible investing (SRI) portfolio options over the past few years. We have opened and now have eight pairs of portfolios (regular and SRI) included in our report, including six pairs with a year or more of performance reported. The SRI robo portfolios included in our analysis are offered by Betterment, E*Trade, Ellevest, Merrill Edge, Morgan Stanley, TD Ameritrade, TIAA, and Wealthsimple.

With another quarter on record, SRI portfolios continue to show strong performance across digital advice platforms. Below is the performance of SRI portfolios, compared to the standard (non-SRI) portfolio offered by the same provider.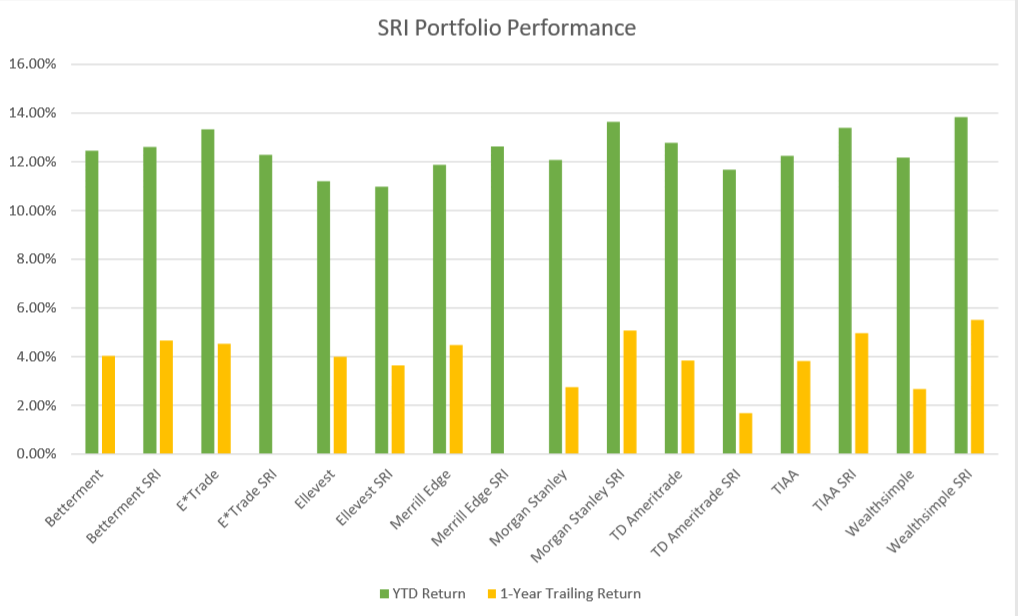 Of the six SRI portfolios with a year of reported performance, four have outperformed their standard counterparts over the trailing year. Most impressive were the Wealthsimple SRI, Morgan Stanley SRI, and TIAA SRI portfolios, which have outperformed their standard offerings by 2.84%, 2.32%, and 1.15%, respectively, in the trailing one-year period. Similar outperformance occurred in the most recent quarter and year to date period.

In Morgan Stanley's case, the outperformance was driven in part by a much lower allocation to international equities in its SRI-themed portfolio. The TD Ameritrade SRI portfolio experienced a series of poorly executed tax-loss harvesting trades that left the portfolio highly allocated to cash in January of 2019, dragging down performance. These trades were unrelated to the portfolio's SRI theme.

For SRI portfolios to outperform, they must overcome the increase in costs of the underlying funds. For many of these portfolios, there is a sizable increase in expense ratios in the funds that make up a sustainable portfolio. We have learned that a significant portion of new digital advice assets is directed towards these SRI portfolios. Although one year is still a relatively short period to judge long-term trends, the comparable performance of SRI portfolios and the large flow of assets into sustainable investment options are positive signs for this investing trend. Outperformance over a longer period may ease the trepidation for investors, who may worry that excluding certain companies from an investment portfolio will negatively impact returns.

Performance
Tagged
Betterment
,
E*Trade
,
Ellevest
,
Fees
,
Merrill Edge
,
Minimum
,
Morgan Stanley
,
Performance
,
SRI
,
TD Ameritrade
,
TIAA
,
Wealthsimple