An Interview With You Invest CEO: Commission-Free Trading and More
Posted on October 24, 2019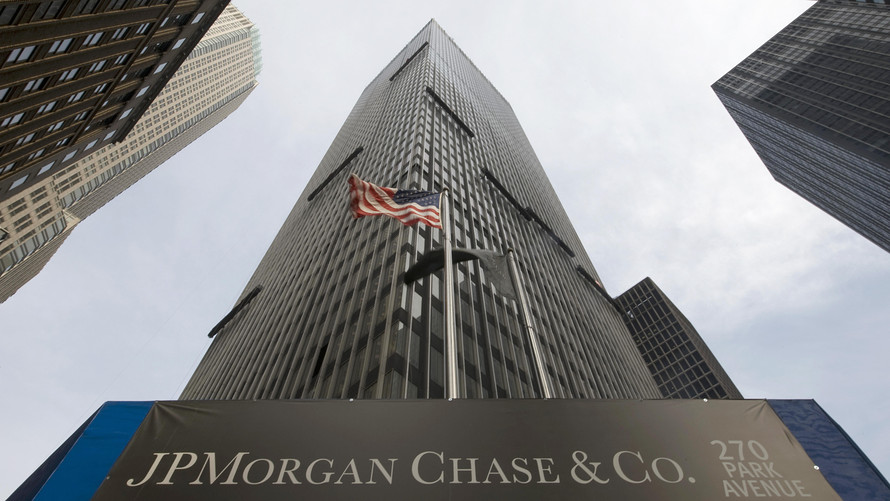 We recently spoke with Jed Laskowitz, CEO of You Invest, JP Morgan Chase's digital investment platform. You Invest, which first launched as a self-directed trading platform in 2018, expanded the platform's offerings this summer with the release of You Invest Portfolios, a managed portfolio solution on par with other robo advice products available today.
Although You Invest Portfolios has been slower than many competitors to go live, it has not lagged on all trends. When You Invest Trade, the self-directed trading platform, first launched in 2018 it did so with generous no-commission trading for its users. You Invest clients receive a minimum of 100 no-commission trades in their first year and more at higher tiers, eventually to unlimited no-commission trading depending on their banking relationship. Schwab recently sparked an industry-wide movement to no-commission trading, but Chase was the first major incumbent institution to embrace the future over a year ago. You Invest does not offer unlimited no-commission trading across the board to all clients, but Jed shared with us that over 99% of all You Invest trades placed by first-year users were executed without a commission. Although we believe no-commission trading will make it less transparent to investors what the true costs of trades are, its net effect will be to lower costs for the vast majority of individual investors.

No-commission trading is one of many significant trends in retail investing that is expanding access, bringing costs down, and increasing exposure to capital markets to a growing number of individual investors. One of the biggest effects of robo advisors is the lowering of barriers for new-to-investing individuals through their lower minimums and fees. You Invest currently requires a $2,500 minimum investment with a goal of reducing it to $1,000 or lower. Self-directed investors can trade on You Invest at virtually no minimum. Jed told us that "many [investors] really wanted to get started investing but they didn't think they had enough money to start. I think this is something that's reflected in the fact that about only half of US households are participating in the capital markets." You Invest is clearly resonating with this population and serving as a successful entry-point for Chase clients who have never invested before. "The vast majority of our clients are existing Chase clients. We see that across both Trade and Portfolios, but interestingly, 90% of them have never invested with us before," says Jed.

The number of digital advice products has exploded over the past four years. Now, most major banks and discount brokers have now launched some form of a robo advice product. While the number of products has quickly expanded, competition between products may be lower than many believe. Not only are a majority of clients at most providers existing clients, market penetration is still relatively low. "Awareness for digital advice is still very low. Some consultants say it's probably around 10%-15% of US households are even aware of what a robo advisor is," says Jed. While independent direct-to-consumer companies like Wealthfront and Betterment need to attract clients with no prior relationship, You Invest may be successful with little to no adoption by new-to-firm clients. Jed mentioned that Chase has around 60 million households across all of its business lines , meaning that about half of all households in the United States have an existing Chase relationship. While JP Morgan has a robust full-service advice business, You Invest can fit into their business for customers who have yet to accumulate the wealth necessary to be an attractive full-service advice client. On average, You Invest clients are twenty years younger than their full-service clients. Initiating relationships with clients while they are young enables JP Morgan Chase to develop deeper connections over time, allowing younger You Invest clients to grow with them. Thus, robo advice products are not competing with full service so much as serving as an on-ramp to full-service advice products.

While most digital advice products are still relatively simple, Jed sees increasing customization and complexity on their roadmap. You Invest is currently working on bringing aggregation of outside accounts as a feature to the platform. While being able to link outside accounts and seeing more of one's financial picture in a single place is good, Jed is excited about what else aggregation will enable. Tax location and incorporating outside assets into models are both on the radar for possible future developments. "Digital advice is still a one size fits all solution and I think there is more opportunity for customization and personalization over time," says Jed.

While Chase may have been slower to market than other major institutions in launching a digital advice and trading platform, it is certainly not too late. Low public awareness of robo advice and Chase's massive existing customer base means You Invest has ample opportunity to grow. The growth of such products means more individuals will be participating in capital markets and growing personal wealth.

News
Tagged
Financial Planning
,
JP Morgan You Invest
,
New Feature