Robo News: July 2019
Posted on August 2, 2019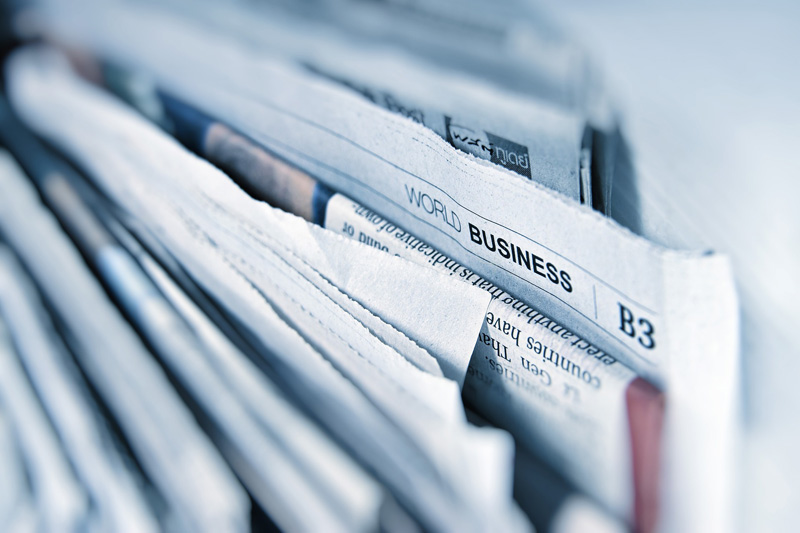 Betterment launches a new cash account with an industry-high APY; a debit card and checking account will soon follow
Robos transition to more complete personal finance platforms
Banking giant JP Morgan enters crowded robo field with You Invest Portfolios
Merrill Edge adds Guided Investing with an Advisor
INTRO
July was yet another busy month in the digital advice space. Both the smaller independents and larger, more established players are pushing new initiatives to acquire customers. For independents, this has played out most noticeably in the battle over clients' cash. After falling behind Wealthfront in terms of its cash offering, Betterment has introduced a new cash account option currently paying 2.39% APY. Between traction of new cash products and strong equity markets, digital advice providers have been witnessing strong growth year to date. Incumbent financial firms continue to adopt digital advice products and expand offerings. JP Morgan Chase announced its new automated advice product, You Invest Portfolios. Merrill Lynch added a new live advisor option to its Guided Investing platform.
ENTRY AND EXIT
July saw entry and exit into the digital advice space. Perhaps the biggest news of the month is the launch of You Invest Portfolios by JP Morgan Chase. This announcement comes not long after the company closed Finn, its millennial-focused banking app. You Invest requires a minimum account balance of $2500 and charges a 0.35% advisory fee; there are no fees on the underlying holdings of the individual portfolios. Voya Financial also launched its own robo, called Voya Digital Adviser, but it will only be available through Voya advisers to complement existing offerings. July also witnessed the closure of a digital advice product backed by Pacific Life. Swell, a socially responsible investing platform, informed all investors in a letter that it would be closing all accounts after it failed to "achieve the necessary scale needed to sustain operations."
ROBOS WANT YOUR CASH
The battle over cash is heating up. In July, Betterment announced that they will offer 2.44% APY on their revamped cash accounts. They lowered it to 2.39% shortly after. This rate will only be available for money deposited in 2019 and only to customers who sign up for checking and brokerage accounts, according to the Wall Street Journal. The brokerage account need not be funded. If customers opt not to open these additional accounts, they can earn 2.14% APY. Wealthfront, which offers 2.32% APY on their cash account with no strings attached, also has ambitions to be involved with the day-to-day spending of its customers. This is part of a larger push by robos to expand into cash flow management, directing money into investment and checking accounts, both of which can be located on one platform to provide a more comprehensive and integrated personal finance and investment management product. These offerings were initially higher but the Federal Reserve lowered the Federal Funds rate at the end of July by 0.25%. In response, digital advisors who offer cash accounts have had no choice but to lower their rates on their high-yield accounts.
EXPANDING SERVICES AND PARTNERSHIPS
Partnerships and institutional advice have been other avenues for robos to garner new assets. Wealthsimple struck a deal with Mercer that will allow Mercer to use Wealthsimple's automated strategies in their management of retirement accounts for the Canadian workforce. Betterment added Ritholtz Wealth Management to its Betterment for Advisors platform. These types of agreements bring in large client bases with already invested assets. The digital advice arms of traditional institutions have taken different routes to acquire new customers and grow their asset bases. Merrill Lynch expanded their product offerings by adding a hybrid option to their Merrill Edge Guided Investing product. In response to Schwab's recent switch to subscription-based pricing, Merrill's head of digital capabilities was quoted saying Merrill is also considering subscription pricing. Schwab adopted this model recently and has witnessed success in doing so, attracting an additional $1B to the premium tier of its Intelligent Portfolios since. Given that the subscription fee is not tied to asset levels, a larger account balance has the effect of lowering the fees as a percentage. The head of Schwab's RIA channel, Bernie Clark, said that the change has resulted in larger average account sizes.
OTHER NEWS
Schwab has been active elsewhere this month. For $1.8B, it purchased the brokerage and managed portfolio assets of USAA, who will now focus more on its core business of insurance. The purchase adds $90B of assets to Schwab's network. Schwab also announced that it is looking to build out its fixed income capabilities, with the eventual goal of building a retirement paycheck product that would provide investors with steady monthly income. In broader fintech news, SoFi introduced a new feature that allows users to purchase fractional shares through SoFi Invest. Personal Capital raised $50M in Series F funding. Bambu – a Singapore based robo – raised $10M in efforts to expand globally.
News
Tagged
Betterment
,
Cash Accounts
,
Ethic
,
Funding
,
Merrill Edge Guided Investing
,
Personal Capital
,
Schwab Intelligent Portfolios
,
SoFi
,
Stash Away
,
Swell
,
Voya Digital Adviser
,
Wealthfront
,
Wealthsimple
,
YouInvest